Physiotherapy for Back Pain: Benefits, Causes & Treatment
Do you suffer from back pain? If so, you're not alone. In fact, according to the Canadian Chiropractic Association, nearly 85% of working Canadian experience lower back pain at any given time. If you're looking for relief from your back pain, you may want to consider physiotherapy for sure. Physiotherapy is a type of physical therapy that uses exercises and massages to relieve pain and improve mobility.
Causes of Back Pain:
There are many possible causes of back pain, including muscle strain, arthritis, disc herniation, and nerve compression. If you are experiencing back pain, it is important to consult with a medical professional to determine the cause of your pain so that you can receive the most effective treatment.
Physiotherapy Treatment for Back Pain:
At our clinic, we offer several different types of physiotherapy treatments that can help patients find relief from their back pain. Some of the treatments we offer include:
–Manual therapies such as massage and Manipulation
-Exercise therapy
-Electrical stimulation
-Heat and cold therapy
-Ultrasound therapy
-Interferential current therapy
We will work with you to create a personalized treatment plan that meets your specific needs and goals.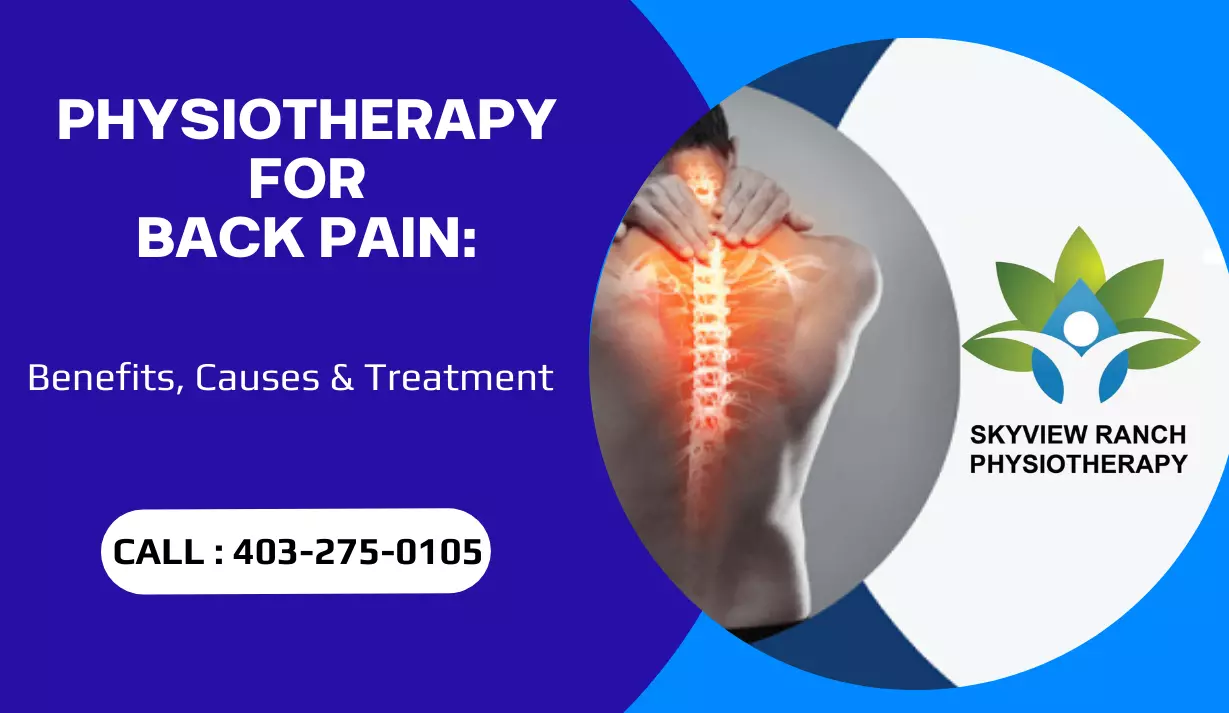 Here are just a few of the benefits of physio for back pain.
Reduced Inflammation:
One of the main benefits of physiotherapy is that it can help to reduce inflammation. When you have back pain, there is often inflammation around the affected area. This can lead to stiffness, soreness, and a loss of mobility. physiotherapy can help to reduce this inflammation by using techniques such as massage and heat therapy. This, in turn, can help to reduce your pain and improve your mobility.
Improved Muscle Strength:
Another benefit of physiotherapy is that it can help to improve the strength of the muscles in your back. When you have weak back muscles, it can put additional strain on your spine and lead to more pain. By strengthening your back muscles with physiotherapy exercises, you can take some of the strain off of your spine and reduce your pain. Stronger back muscles will also help to improve your posture and prevent further injuries in the future.
You may browse : Best physio for lower back pain
Improved Flexibility:
If you have tight muscles in your back, it can create additional tension and lead to more pain. One of the goals of physiotherapy is to improve flexibility in the muscles and joints. This will help to reduce tension in the muscles and ease your back pain. Improved flexibility will also make it easier for you to move around and stay active, which is an important part of managing back pain.
The Conclusion:
If you're suffering from back pain, Skyview Ranch physiotherapy may be a promising treatment option for you. Skyview Ranch Physiotherapy can help to reduce inflammation, improve muscle strength, and increase flexibility; all of which can lead to reduced back pain. If you're interested in trying physiotherapy for your back pain, talk to our physiotherapist about what treatment options are available.
You may reach us through: Facebook, Instagram, Nextdoor, Yelp, Youtube