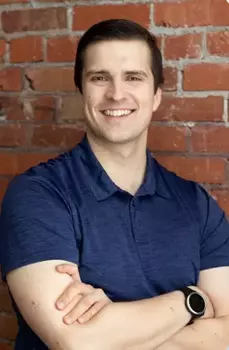 Dr. Sam Sherren D.C
Dr. Sam Sherren D.C.- Registered Chiropractor at Skyview Ranch Physiotherapy Clinic Calgary
Dr. Sam Sherren D.C. has extensive experience working with professional and elite level athletes of a variety of sports including the NFL, gymnastics, volleyball, basketball, beach volleyball, soccer and weight lifting.
He employs a variety of diverse chiropractic adjustments, soft tissue therapies, including myofascial release and cupping. Through the combination of exercises and lifestyle coaching, Sherren aims to build a specialized treatment plan to help everyone increase and maintain their function. He's the best chiropractor near you in NE Calgary.
In his personal time, Sherren enjoys getting out to the Rocky Mountains to further his passion for Skiing, hiking, mountain biking, climbing, camping and canoeing. He is dedicated to helping everyone meet their goals and increase their ability to function. He also enjoys spending time with his friends, family and dog.