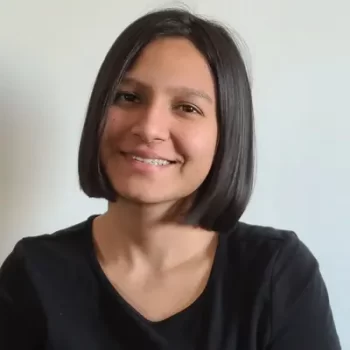 Purvi Ushang Modi P.T.
Registered Physiotherapist
Purvi Ushang Modi- Registered Physiotherapist at Skyview Ranch Physiotherapy Clinic Calgary
Purvi graduated from RGUHS University, India in 2018. She has been practicing in various multi-disciplinary hospitals, outpatient clinic, private practice and rehabilitation centers.
Purvi has worked in (Mumbai) India, and now in Canada.
In her practice, she treats a variety of musculoskeletal injuries including motor vehicle accidents, work injuries, chronic condition.
Her skills in orthopedics are supplemented by her practice of myofascial release, therapeutic exercises, education, and most importantly, building a connection with her clients.
She also has a keen interest in manual therapy, which she has learned over her past few years of work as a physiotherapist.