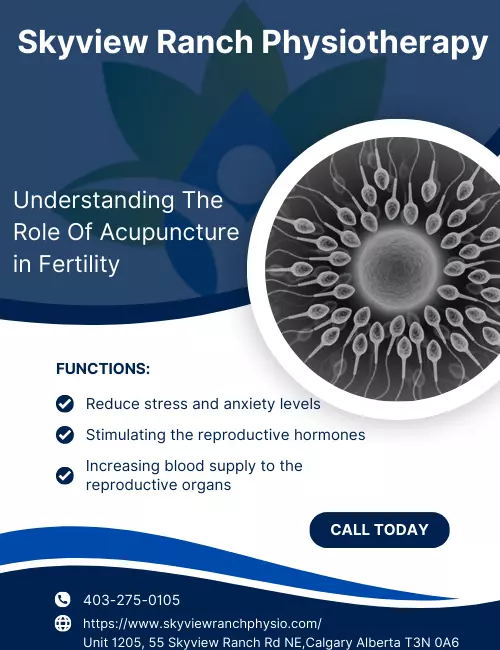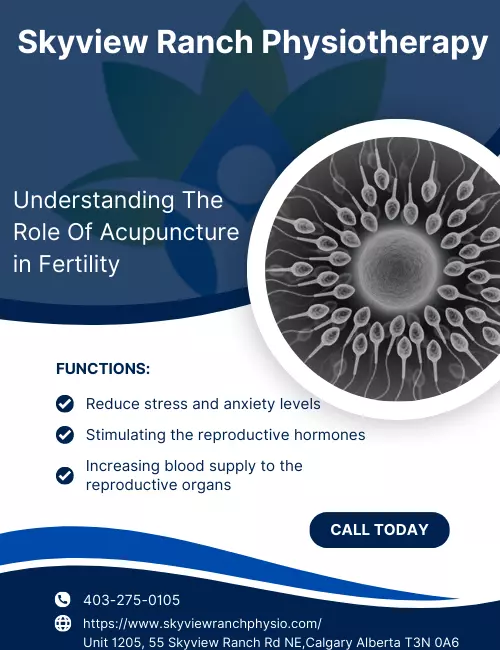 Understanding The Role Of Acupuncture in Fertility
Acupuncture has been used for centuries as a form of traditional Chinese medicine. The practice of acupuncture involves the insertion of fine needles into specific points on the body to achieve therapeutic effects. Recent studies have shown evidence that acupuncture may be beneficial in supporting fertility, prompting further research into the role it plays in promoting conception and successful pregnancies.
This article will explore the potential mechanisms involved in how acupuncture can support fertility, as well as its possible benefits and considerations for female fertility patients seeking treatment. It will also discuss current research findings related to unexplained infertility and address factors to consider when choosing an acupuncture practitioner for fertility support.
The Link between Acupuncture and Fertility: Exploring the Connection
Shedding light on the potential connection between fertility and acupuncture, this section delves into a pool of knowledge like a diver seeking pearls. Studies indicate that acupuncture could positively influence fertility by stimulating the reproductive hormones which regulate ovulation and support implantation of an embryo.
As well as, acupuncture appears to improve blood flow to the uterus, increasing blood supply to the reproductive organs. This increased circulation helps promote better health in both male and female reproductive systems, potentially leading to improved fertility outcomes.
Research further suggests that acupuncture can reduce stress levels in patients, which can be beneficial for those undergoing assisted reproduction treatments or trying naturally to conceive. Stress has been linked to hormone imbalances which can disrupt ovulation cycles and interfere with other aspects of conception.
Acupuncture is thought to reduce stress through its calming effect on both physical and emotional states of being, helping patients achieve more balanced hormone levels for optimal fertility conditions.
By stimulating certain points along energy pathways known as meridians, acupuncture works by releasing endorphins into the body which can help relax muscles and stimulate healing processes within the body's systems – including those responsible for regulating hormones important in successful conception.
As such, regular sessions of acupuncture may be able to help some patients increase their chances of having children without expensive medical interventions or drugs with associated risks or side effects.  Understanding How Acupuncture Improves Fertility

Mechanisms of Action: How Acupuncture May Support Conception
Recent research has suggested that acupuncture may have beneficial effects on fertility through its mechanisms of action. It is believed that the needling of certain points can result in increased blood flow to reproductive organs, as well as a better balance of hormones associated with fertility. Also, the stimulation of these points is thought to reduce stress and anxiety levels which can contribute to improved fertility outcomes.
Studies have found evidence for reduction in chronic inflammation, and improved ovarian function following acupuncture treatments. The precise mechanism through which acupuncture improves fertility remains unknown; however, it appears likely that a combination of physical and psychological effects are at play.
For instance, stimulation of specific acupoints may cause release of endorphins which can facilitate relaxation and reduce pain associated with various reproduction-related conditions such as endometriosis or polycystic ovary syndrome (PCOS). In addition, some studies suggest that the effect on uterine activity might also be involved in stimulating conception success rates when combined with other treatments such as IVF or artificial insemination.
Acupuncture treatment protocols vary depending on individual needs but generally involve weekly sessions over a period ranging from three months up to one year to maximize potential benefits for female and male infertility patients alike. Further research is needed to determine exactly how this ancient form of medicine works; however, current evidence does point towards positive impacts on reproductive health and successful pregnancy outcomes when used alongside more traditional approaches.

Browse: Best Acupuncturist NE Calgary

Acupuncture and Female Fertility: Potential Benefits and Considerations
Exploring the potential benefits and considerations of acupuncture for female fertility can provide valuable insight into this ancient form of healing. Recent studies suggest that acupuncture may improve ovarian function, enhance fertility rates, reduce stress levels, and regulate endocrine hormones.
In particular, research indicates that certain points on the body can help to relax the uterus and stimulate blood flow to reproductive organs.
Additionally, acupuncture has been found to reduce side effects associated with fertility treatments such as IVF or IUI. Acupuncture is not a one-size-fits-all approach; treatment plans should be tailored to each individual patient's needs. It is important for patients to choose an acupuncturist with experience in working with fertility issues who is also knowledgeable about Western medicine.
Additionally, due to the risk of infection from needles used in acupuncture treatments, it is important to ensure that practitioners are using sterile needles and following proper safety protocols.
Before beginning any fertility treatment plan involving acupuncture, it is advisable for patients to discuss all options with their healthcare provider and weigh pros and cons carefully before proceeding.
This will help ensure that they make an informed decision about their health care regimen so they have a better chance at achieving successful conception outcomes.
Browse: Fertility Acupuncture in NE Calgary

Addressing Unexplained Infertility with Acupuncture: What Research Suggests
Research suggests that acupuncture may have a beneficial impact on cases of unexplained infertility. Studies have shown that couples utilizing acupuncture treatments for this condition are more likely to achieve pregnancy than those who do not receive the treatment. This is attributed in part to the role of acupuncture in promoting hormonal balance, which can be essential for successful fertilization and implantation.
Additionally, research has found that acupuncture can improve blood flow to the uterus and ovaries, increasing oxygen levels and nutrient access while also helping reduce inflammation associated with fertility issues.
Acupuncture appears to be most effective when used alongside other forms of fertility treatments such as intrauterine insemination (IUI) or IVF. In one study involving women receiving IUI along with regular acupuncture treatments, researchers noted an increased success rate compared to those just receiving IUI alone. Other studies suggest that adding weekly acupuncture sessions prior to IVF increases chances of successful outcomes by up to 65 percent.
Browse: Chinese Acupuncture in NE Calgary

Additionally, evidence shows that women undergoing IVF who underwent regular pre-treatment acupuncture had a significantly lower level of stress hormones than those who did not receive any treatment at all. Reduced cortisol levels indicate improved overall physical health and mental well-being during these often stressful procedures, potentially aiding in reproductive success as well as reducing anxiety associated with trying to conceive naturally or through medical interventions.
Factors to Consider: Choosing an Acupuncture Practitioner for Fertility Support
When considering acupuncture for fertility support, it is important to select a practitioner who is qualified and experienced in the field, as this has been demonstrated to positively impact reproductive outcomes. The selection of an appropriate provider should be based on factors such as qualifications, professional experience, and knowledge of the latest research related to fertility and acupuncture. Additionally, the patient's comfort level with the practitioner should be taken into account when making a decision.
Qualifications for an acupuncturist vary by region but may include licensure or certification from national organizations or post-graduate study in women's health or infertility. An experienced acupuncturist can provide guidance on dietary changes which have been found to improve fertility outcomes as well as lifestyle recommendations that are tailored to each individual patient. Furthermore, practitioners should have up-to-date knowledge of scientific studies regarding acupuncture and reproductive health so they can provide evidence-based treatments that are effective in supporting fertility.
It is also beneficial for patients to take an active role in their care by asking questions about the practitioner's background prior to treatment and discussing any concerns they may have about procedures or possible side effects. With careful consideration and research into potential providers, patients will be more likely to make informed decisions that could potentially lead to improved reproductive outcomes with acupuncture therapy.
Browse: Acupuncture for Hormonal Balance
Conclusion:
The potential benefits of acupuncture as a fertility support treatment are significant and well-documented. Research suggests it may be effective in addressing unexplained infertility, and its mechanisms of action can help to facilitate conception. Acupuncture is a viable option for women seeking to enhance their reproductive health and improve their chance of conception.
It offers a natural, noninvasive approach that may bring the hope of parenthood closer than ever before. As with any medical treatment, however, it is essential to select an experienced practitioner who understands the delicate nature of fertility challenges. With open communication between patient and provider, acupuncture may become a valuable part of the path towards achieving one's dreams for family building.