Direct Billing Physiotherapy in NE Calgary- Use Your Health Insurance Benefits Before They Expire/Reset



You may not be aware, but your health insurance benefits expire in December 2022. Use your health insurance benefits now before they expire!

Are you feeling aches and pains preventing you from living your life to the fullest? Have you been putting off addressing these issues because of the cost associated with physiotherapy treatment? Now is the time to take advantage of your health insurance benefits before they expire at the end of 2022!
Don't let those hard-earned benefits go to waste before they expire in December 2022! Regular check-ups and preventative care can ensure your overall well-being and save you money in the long run by catching potential health issues early on. And while it may be tempting to put off necessary medical procedures or appointments until after your insurance expires, remember that any medical bills incurred before renewing your policy will have to be paid out of pocket. Take advantage of your coverage while you have it and schedule your physiotherapy appointment today.
So don't let your benefits go to waste – make an appointment with our qualified physio at Skyview Ranch Physiotherapy NE Calgary today! Your body will thank you.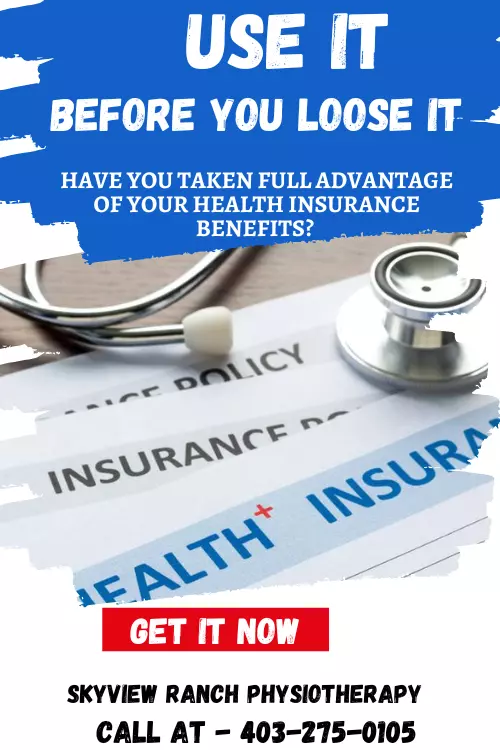 Most people don't use their health insurance benefits because they don't know what's covered or are afraid of the cost. Skyview Ranch Physiotherapy is here to help. We offer a wide range of physiotherapy services covered by most health insurance plans. We also offer convenient payment options and flexible appointment times.
We Do Direct Billing with Insurance Companies: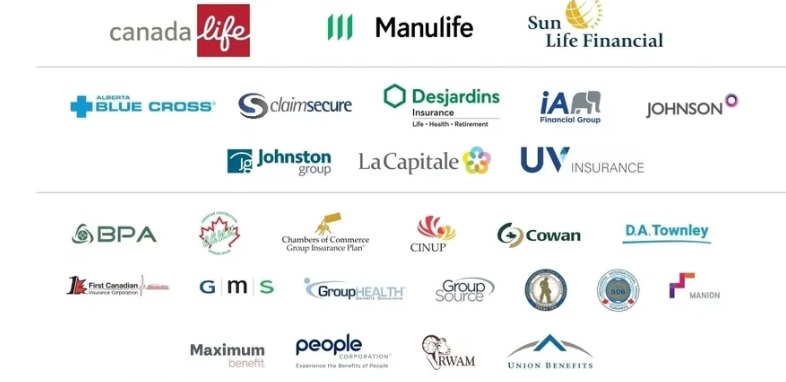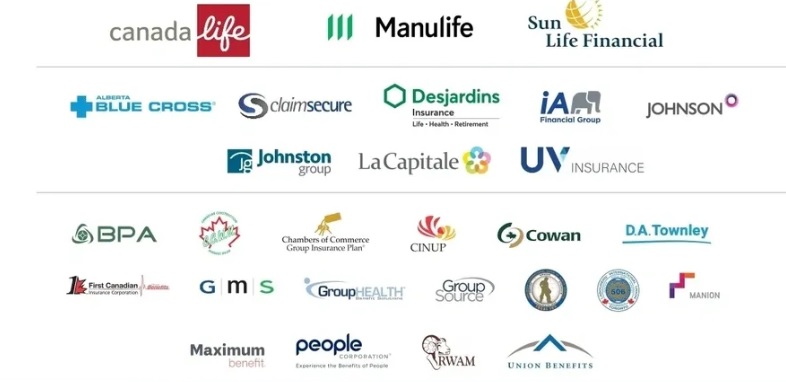 Direct billing allows you to pay your physiotherapy bill directly to your insurance company, eliminating the need to pay out of pocket. This can save you a lot of money in the long run. To use your direct billing physiotherapy benefit, simply present your health insurance card at the time of your appointment. We'll bill your insurance company directly for the services provided. This process eliminates the need for you to pay up-front and then submit a claim to your insurance company for reimbursement.
If you have physiotherapy insurance coverage, use it before it expires. Many health insurance plans have a designated amount of coverage for physiotherapy services each year. If you do not use all of your coverage by the end of the year, you may lose it.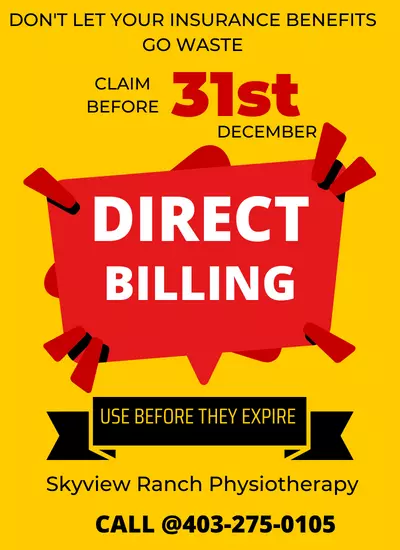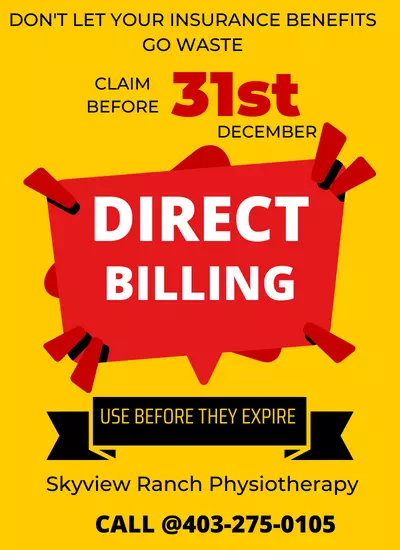 How Does Physiotherapy Can Help You?
Physiotherapists can help alleviate pain, improve mobility, and prevent injuries through a personalized treatment plan. Your body will thank you for it in the long run! Plus, using your insurance benefits now means potentially lowering out-of-pocket costs. Don't wait – start enjoying life without pain and discomfort by utilizing your physiotherapy insurance benefits before they expire. Ask for direct billing physiotherapy.

We offer most of the physiotherapy services including MVA injury physiotherapy, WCB physiotherapy, sports injury rehabilitation, post-operative care, and chronic pain management etc. For more details please browse https://www.skyviewranchphysio.com/physiotherapy-services/ :
Our state-of-the-art facilities are equipped with the latest technology to support your recovery. Plus, convenient booking options mean you can schedule appointments at a time that fits your schedule. Experience the difference with Skyview Ranch Physiotherapy NE Calgary for all your physiotherapy needs. Contact us today to learn more about how we can help you get back to your best self.

Why Skyview Ranch Physiotherapy NE Calgary Clinic?
Skyview Ranch Physiotherapy helps you to improve your quality of life. Our physiotherapists are experienced and highly qualified. At Skyview Ranch Physiotherapy Clinic, located in NE Calgary, we offer a variety of treatments that can help you reach your goals. We'll work with you to create a treatment plan that fits your needs, and we'll be there to support you every step of the way. 
We pride ourselves on providing personalized care for each one of our patients. Our team of highly trained and experienced practitioners will work with you to develop a comprehensive treatment plan that addresses your specific needs and goals. We believe in an integrated approach, combining evidence-based manual therapy techniques with exercises and education to optimize your recovery.
You may browse: Chiropractors that direct bill in NE Calgary
In addition, our convenient location in NE Calgary and flexible scheduling options make it easy to fit physiotherapy into your busy lifestyle. When you choose Skyview Ranch Physiotherapy, you can trust that you receive the highest quality care. Contact us today to see how we can help you on your journey toward improved health and mobility.