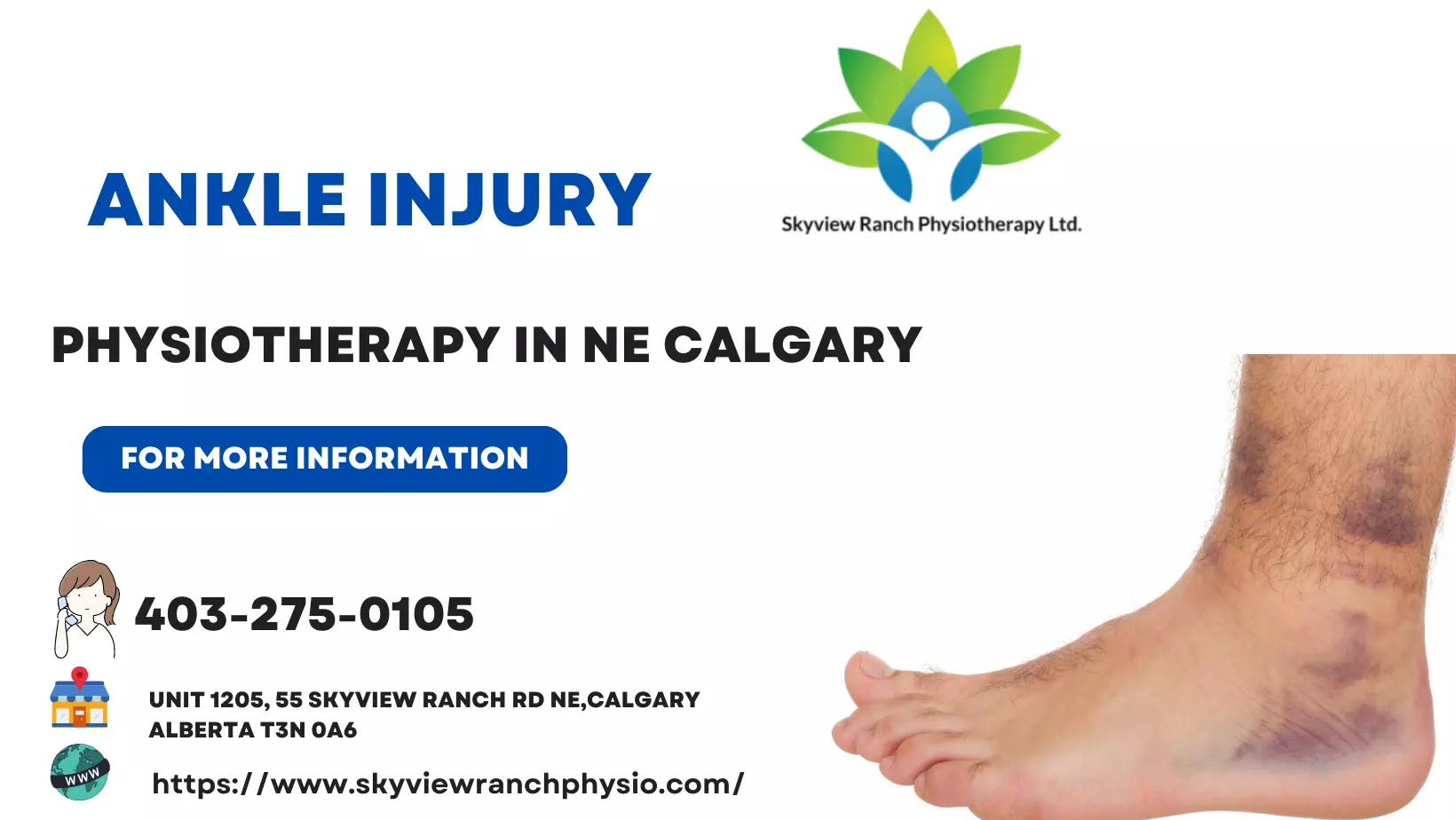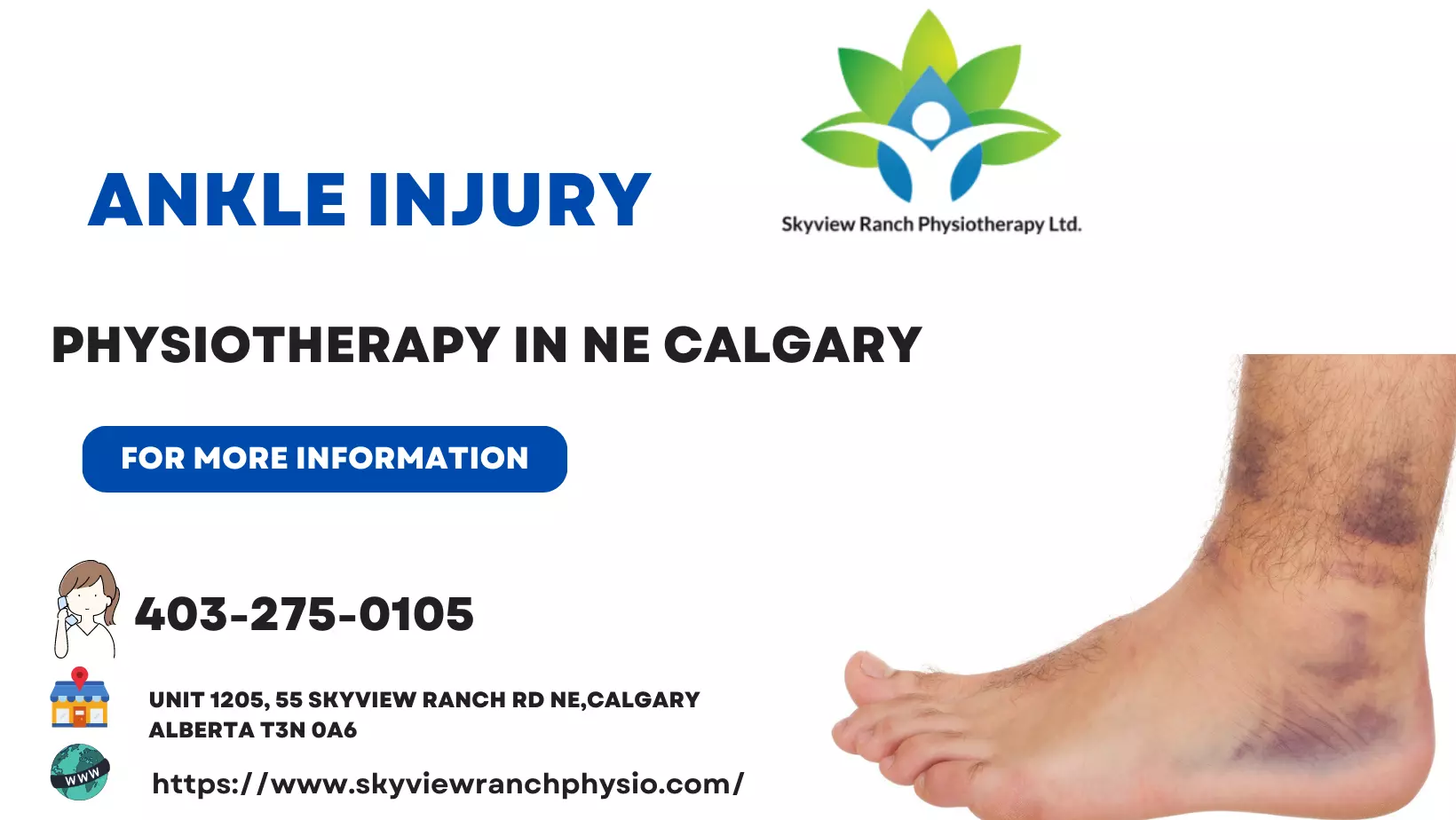 Ankle Pain Physiotherapy in NE Calgary | Physio For Ankle Pain

A nagging ankle injury can be a huge inconvenience, not to mention painful. It can rob you of an active lifestyle and even prevent you from doing your daily activities. Fortunately, physiotherapy can be very effective in treating ankle injuries. In this article, we'll discuss how physiotherapy can be used to heal an ankle injury and get you back on your feet.
We all know that when it comes to treating any type of injury, prevention is the best medicine. But sometimes accidents happen and we need help getting back to our normal routine as quickly as possible. That's where physiotherapy comes in. Physiotherapy can help strengthen the muscles around the injured area and reduce inflammation, allowing you to recover faster and with less pain.
Browse: Physiotherapy for back pain
Physiotherapists use a range of techniques such as massage, stretching exercises, ice therapy, ultrasound therapy and electrical stimulation to treat injuries like ankle sprains or strains. By engaging in these treatments regularly over a period of time, you can ensure that your ankle recovers fully so that you can get back to doing what you love without worrying about re-injury or pain. So let's look at how physiotherapy can help treat an ankle injury and get you back on track!
What Is Ankle Injury?
Ankle injuries are a common occurrence. They can range from minor sprains to more serious fractures and ligament tears that require medical attention. Many people don't realize how easily an ankle injury can happen until it's too late. Whether you've tripped over something on the street or suffered an impact during a sport, an ankle injury can have serious consequences if it's not looked after properly.
Physiotherapy for ankle injuries is essential in order to get the best results. Physios have the expertise to understand what has caused your ankle injury, assess the damage, and then provide treatment tailored specifically to your needs. From pain relief to stretching and strengthening exercises, physios use a variety of techniques to help reduce your pain and improve mobility. They also offer advice on how to prevent further problems and ensure you recover quickly from any ankle injury.
You may browse: Sports Injuries Physiotherapy in Calgary
How Physiotherapist Can Help To Treat Ankle Injuries??
Physiotherapists are highly skilled healthcare professionals who can help people with ankle injuries in a variety of ways. They can provide advice and treatments that reduce pain and improve mobility, strength and balance. They also create individualised exercise programmes to help patients regain normal movement and function.
Physiotherapists use a range of techniques to treat ankle injuries including manual therapy such as massage, joint mobilisation and manipulation; electrotherapy including ultrasound, TENS (transcutaneous electrical nerve stimulation) and laser therapy; exercises to improve range of motion, strength, balance and coordination; taping or bracing for support; education about prevention of further injury; advice on shoe wear and orthotics; aquatic therapy for improved joint stability; dry needling to reduce muscle tension.

Because the effectiveness of treatment depends on an accurate diagnosis, physiotherapists will take a detailed history from the patient before beginning any form of treatment. This helps them identify the cause of the problem so they can determine the best approach for each individual case. With their expertise in diagnosing and treating musculoskeletal conditions, physiotherapists can ensure that patients get the most effective treatment for their specific injury.
Browse : Ankle Sprained Injury
How To Find A Best Physio For Ankle Pain?
At Finding the right physiotherapist to help with ankle injury can be a challenge. Recent surveys have revealed that nearly 75% of people don't know how to find the best physio for their particular needs. To ensure you get the best treatment, there are some key steps to follow when looking for a qualified physiotherapist.
First, ask your doctor or primary care physician for a referral. They will be able to provide recommendations based on your specific condition and recommend a specialist who has experience treating ankles injuries. Additionally, online reviews can provide valuable insight into the quality of care provided by different physios in your local area. Many websites rate individual practitioners, offering an opportunity for you to make an informed decision about who to consult with.
Once you've identified potential candidates, it's important to speak with them directly and ask questions about their qualifications and experience treating ankle injuries. Be sure they understand your specific condition and have a plan in place that is tailored to your needs. Knowing what treatments are available can also help you determine whether they are right for you, as well as whether they have any specialties or areas of expertise that may be beneficial in treating your injury. Lastly, make sure there is good communication between both you and the practitioner so that all questions and concerns can be addressed openly during appointments.
Where To Find Ankle Pain Physiotherapy In Ne Calgary?
Transitioning from the previous section, it is important to know where one can find a physiotherapist who specializes in treating ankle injuries in NE Calgary. There are several locations available and some helpful tips to consider when making this important decision.
When looking for a physiotherapist, it is best to start with those who specialize in ankle injuries. It is also important to consider the location of the physiotherapist and if they offer convenient hours for appointments. Additionally, check for reviews online from past clients and ensure that the physiotherapist has all necessary qualifications and certifications needed to treat ankle injuries. Lastly, make sure that the cost of treatment is affordable and within your budget if possible.

Finding a qualified physiotherapist who specializes in treating ankle injuries in NE Calgary shouldn't be difficult as there are many options available. Contact Skyview Ranch Physiotherapy. Taking the time to do some research on each option as well as considering factors such as convenience, cost, reviews and qualifications can go a long way towards ensuring you get the best treatment possible for your injury.